PREMIER LEAGUE
The action is back in full swing,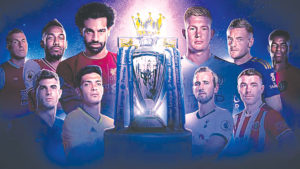 (except for the missing spectators) and already the usual suspects are showing that it may well be business as usual at the top. Liverpool have won their first two games, including away at big spending Chelsea and Manchester City kicked off with a 3-1 at well regarded Wolves. Good starts from Leicester, Everton, Crystal Palace and Arsenal too, having all won their first two games.
Highlights in October include Spurs at Manchester United and Manchester city at newly promoted Leeds on the 3rd. Manchester City v Arsenal is on the 17th with two big local derbies in Everton v Liverpool and Spurs v West ham being played on the same day. Manchester United host Chelsea on the 24th and Arsenal also visit Old Trafford on the 31st.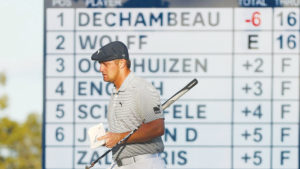 GOLF
Mention must be made of the remarkable Bryson de Chambeau, who at time of writing has completed a six shot victory in this year's US Open. De Chambeau was the only player to finish under par at the difficult Winged Foot course, finishing at -6 for the four rounds and played brilliantly on the final day to ease clear. A controversial character, known as the mad professor by his fellow pros, he could be taking the game to the next level with his power hitting and extraordinary length off the tee. The US PGA tour is back in full swing now but the next big date to look out for is the Masters, rescheduled this year for the 12th to the 15th of November. For October though the European tour has two outstanding fixtures, the Scottish Open from the 1st until the 4th and the BMW PGA Championship being played at Wentworth from the 8th until the 11th.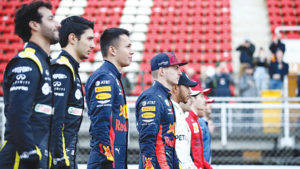 FORMULA ONE
The Formula One bandwagon rolls into Germany on the 9th, with the actual race taking place at the famous Nurburgring circuit on the 11th. We then go on to Portugal on the 23rd through to race-day on the 25th. Lewis Hamilton and team Mercedes look to have unassailable leads in the drivers and team events respectively and only if they stop now would anybody else have a chance to catch them, and even then it's unlikely!

The newly configured Australian NRL season will wrap up by the 25th of the month and the AFL concludes with the Grand Final to be played in Brisbane on the 24th. Fans of both codes will need to check the schedules for the times of the last few matches. For horseracing fans British Champions day will be at Ascot on the 17th and a host of other events in the EFL, the European football leagues and many other sports will be shown throughout the month. So lots of good viewing in October for all concerned. Support your local businesses and go along to watch!