Meet Khun Oat at The Royal Varuna Yacht Club
                                                   By Gloria Jones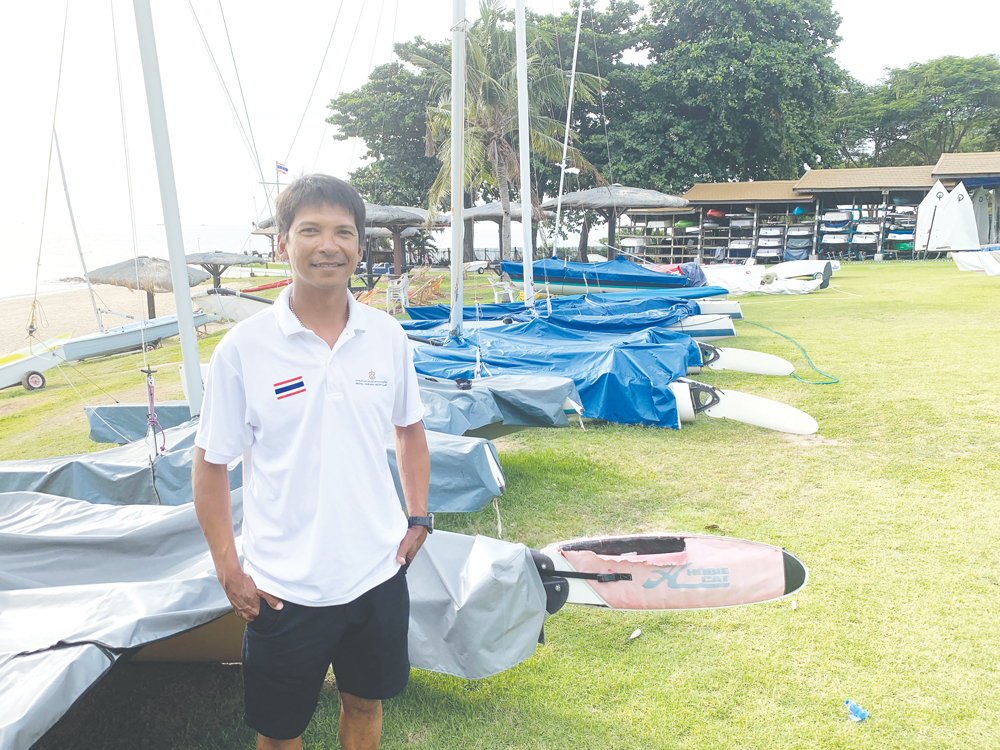 Despite his youthful looks, Khun Oat has been at The Royal Varuna Yacht Club 16 years, and is their Senior instructor. He can teach all levels of proficiency from those who have never sailed before, right through to the intermediate and advanced.
Private courses are available for adults during the week or by special arrangement at the weekend and lessons are spread over 2 days with a mixture of practice and theory. The courses start from as little as 5,200 baht for members and 6,800 baht for non members (based on a group size of 3 +) with the price including boat hire, tuition, safety equipment, log books and certificates.
Khun Oat is also the youth sailing manager, responsible for the club's Junior courses. These have students starting from 8 years old upwards and run with a ratio of 6:1 students to instructor. In fact many of Khun Oat's earlier students have now trained to be qualified instructors themselves and other success stories include young sailors who have gone on to qualify for the Thai National Team.
Courses are available throughout the year with the next one running 12th-16th October and then 14th-18th December with all tuition given in both Thai and English. Running from 9:30 a.m. to 4 p.m.
Day one begins with a briefing and a talk about safety first both whilst on land and at sea, the importance of wearing life jackets and a strong sunscreen.
Beginner RYA Level 1-2
Gives a basic understanding of how a boat sails progressing on to a wide range of siling skills
Start Racing
This course is designed for confident sailors looking to begin club racing under the supervision of the RYA coaches
Intermediate Stage 3
Following on from the previous two, this course allows for sailors to learn to sail in any direction as well as additional emergency skills such as "Man OverBoard" and picking up a mooring.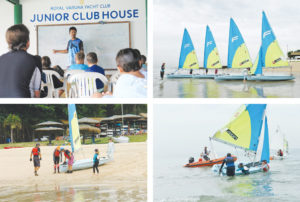 Advanced Racing
This course is aimed at sailors who are looking to compete in national events or wanting to improve on their racing performance.
Course Prices
Members Non-members
4 days 5,760 8,640
5 days 7,200 10,800
For further details and to enrol with Khun Oat and his team for a course please contact [email protected] or [email protected]
Or telephone +66 38 250 116