by Steve Wade

FOOTBALL
With the first tentative steps towards the resumption of the football programmes throughout Europe, the authorities in France have declared the Ligue 1 season over with PSG declared champions. This has led to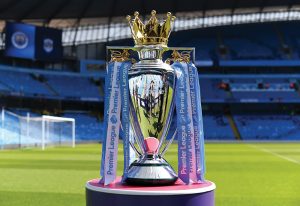 Lyon, one of the clubs who could have challenged for European competition next year, taking the powers that be to court and I'm sure the situation will be watched closely by the rest of the governing bodies in Europe.
The German Bundesliga returned and was played behind closed doors to a decidedly mixed reaction. With Germany easing the lockdown the home fans were glad that they could at least watch their teams from local bars, albeit at a safe distance but the TV viewing was greeted with many people on social media saying that football without fans is virtually unwatchable and should be cancelled until they can return.
The Premier League is frankly all over the place. At the time of going to press clubs have started training again with a view to resuming in June but after the initial round of testing for Covid-19 amongst players and staff, six have come back positive with more results to come. There has also been some outspoken comments from some players who think that it's too soon for a restart and with the above confirmed cases and very likely more to come, a June restart looks increasingly unlikely.
With Italy's Serie A in limbo because all competitive sports are blocked until mid-June and La Liga in Spain planning its first games, again behind closed doors, for the 12th of the same month, it looks like football fans will be waiting for a while yet for top flight football in Europe to return.
FORMULA 1
The latest news here is that the chairman of F1 has stated that he is increasingly confident that they can stage a season of around sixteen races starting in July. However, with the plan to race in some of the countries worst hit by the virus and the added complication of quarantine rules having to be adhered to as the F1 circus moves around the globe, this seems optimistic and plans are still fluid, to say the least.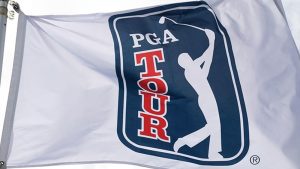 GOLF
The European tour has no plans to restart and with only two tournaments, the British Masters in July and the European Open in September not already cancelled, a return to normality seems a long way off. The PGA tour in the United States is scheduled for a return, again behind closed doors, at the Charles Schwab challenge which is being played at the Colonial Club in Texas in mid June. With the players itching to return to action, a stellar field has entered but again international restrictions will play their part and the outcome remains to be seen.
Whatever your preference from the world of sport, it looks like it will be some time before we return to anything like normality, even as we see the first small steps being taken that I have outlined above. Let's all stay safe and hope we can watch our favourite sports again soon. Take care.