DIGITAL MARKETING WITH THE PATTAYA TRADER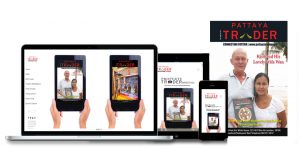 Pattaya's much loved lifestyle and property magazine has been in existence for 20 years. Although its printed publications are eagerly awaited and snapped up as soon as they are delivered around town, it also enjoys a very good digital presence. This ranges from the local environs to Bangkok and even further afield with international readers catching up on what they have been missing since their last trip or planning a future one to Pattaya.
The Website
Every month there is an online version of both the Pattaya and Property Trader magazines available to read at pattayatrader.com. From the home page you will find easy to use flip books that can be accessed via all devices from desktop,laptop and ipad to mobile phones. When using a phone to read the magazine, it is a good idea to download it so that you get full screen capability and then simply scroll up through the pages.The other benefit to enjoying the magazine in this way is that your devices will also allow you to zoom in for ease of reading or to get a closer view of something of interest.
On the site there are also 2 years of Back Issues on the page of the same name. They are also available to read via the international, digital, publishing platform issuu.com where you can search for even older editions of The Trader.
Along with the online magazines, individual articles are posted both on the website and on Facebook. The Pattaya Trader has 3 Facebook pages with a combined following of nearly 16,000, although people sometimes get confused by the two main Facebook sites which serve different purposes.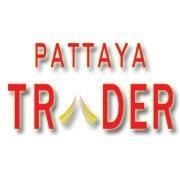 The Pattaya Trader Facebook 
This page highlights monthly articles, and has news of events and holidays in Pattaya with light hearted comments,videos and jokes. The top banner changes twice a month to feature cover story customers. Pinned at the top you will find the monthly video featuring Barry Upton and Gloria Jones discussing the latest issue of the magazIne. This video also appears on YouTube and is broadcast by Pattaya People, on the TMN TV channel, with the audio version on 96fm. As both the TV and Radio airings occur several times per day this gives both contributors and customers additional exposure at no extra cost.
Also, customers' adverts get posted here twice a week and the Trader's graphic design department can create these adverts at no extra charge if necessary.

The Pattay Trader Facebook Group
This page is a dedicated buy and sell site and is not intended as a forum or for content sharing. Its aim is to serve the community rather than be a free portal for professionals. Those seeking increased exposure can contact The Trader by email [email protected]. Otherwise any attempt to spam or overuse the site will be hindered so that the rules are kept.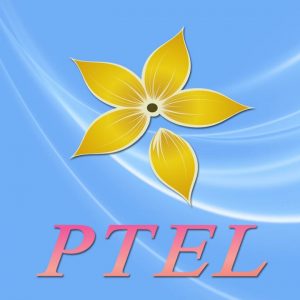 The Pattaya Trader Expat Ladies Group 
This page was recently created especially for ladies who may be "newbies" to Pattaya, or who feel that they can benefit from interaction with those who live locally Requests, recommendations, jokes and events are all shared in this group which welcomes interaction from its members..
Available for Pattaya Trader Readers and Followers
As well as a printed publication The PattayaTrader and PropertyTrader are available online and the company is also extremely active in the community via Facebook, with Instagram, Twitter and a channel on YouTube as well.
Available for Pattaya Trader Customers
The company can offer professional and unique content writing and reviews for its customers. Its graphic design studio can design artwork and advertising both these services being free of charge when contributing or advertising in the magazine.
Comprehensive advertising is offered to all clients with Digital marketing combined with Print, Television, Radio and LED billboards around town all for one price. This offers a truly focused but also multi layered marketing strategy with which to reach not only the residents of Pattaya but also anyone wishing to investigate what is on offer within its city and provinces