Lack of coronavirus cure makes people turn to herbal remedies for COVID-19
                                                                                  By Krisin Mariano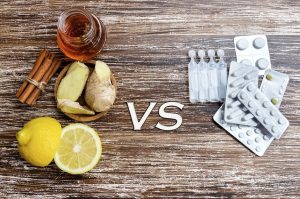 The lack of coronavirus cure and rapid increase of reported cases have pushed many countries to turn to herbal medicine as a remedy for the pandemic.
Using herbs for illness isn't a novel idea. For thousands of years, herbs have been used to treat respiratory infections like the flu and pneumonia. With different clinical trials underway, pharmaceutical companies claim that a vaccine against COVID-19 may be made available by September but in the meantime nations look for alternative cures in an attempt to prevent more infection.
China
In China, where the coronavirus started, the Chinese government has claimed that combining herbal medicine with conventional medicine has helped the country deal with the outbreak.China's National Health Commission issued a document on treating COVID-19 patients that included several herbal medicines claiming to relieve symptoms like weakness and fever.
Chinese officials and state-run media claimed that alternative medicine has been used to treat patients and health workers that contracted the deadly virus. Zhong Nanshan, an epidemiologist, initially claimed that the government tested the effectiveness of Chinese herbal medicines in curing the coronavirus – a practice that has existed for centuries.
Madagascar
In Madagascar, President Andry Rajoelina endorsed a plant-based tea as a remedy for the novel coronavirus. Launched as Covid-Organics, it is produced from Malagasy plants including the artemisia plant which is the source of an ingredient used in a malaria treatment.
Although little testing has been done the President has vouched for the tonic to be used as a preventive measure and said, "This herbal tea gives results in seven days. School children should be given this to drink… little by little throughout the day."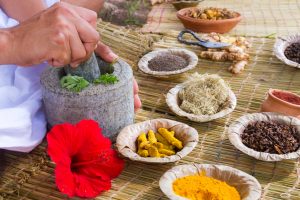 India
India, the home of Ayurveda medicine – a Hindu system of medicine based on herbal medicines and dietary restrictions, promotes alternative medicine to "strengthen the immune system".
Indian Prime Minister Narendra Modi's strategy against the coronavirus includes advising citizens to use traditional herbs. Modi has said people should follow official guidance to use a particular herbal combination known as "kadha" which will "increase immunity."
India's Ministry of Ayurveda, Yoga & Naturopathy, Unani, Siddha and Homoeopathy (AYUSH) promotes traditional healing therapies and lists various practices for boosting the immune system.
Philippines
The country's Department of Science and Technology (DOST) is also looking at the effectiveness of certain herbal medicines against COVID-19. Presidential spokesperson Harry Roque said that Lagundi (Vitex negundo), Virgin Coconut Oil, and Tawa-tawa (Euphorbia hirta) are currently being tested to alleviate the symptoms of the coronavirus.
President Rodrigo Duterte waved a 50 million reward to anyone who will find a cure to the coronavirus.
Herbal medicines have long been used to treat infections and viruses. However, the World Health Organization (WHO) claimed that no official cure (conventional or alternative) has been proven to fight against coronavirus. Experts cautioned the public in using medicine without adequate scientific basis.
Even I believe and use herbal medicines when I am down with a cold, cough, or fever. Right now, I am sipping a cup of honey and ginger tea every day to boost my immune system and to ward off viruses and pathogens. Herbal medicine is popular because there are minimal or no side effects. I would still say prevention is better thancure.