John Farr The Dancing Agent.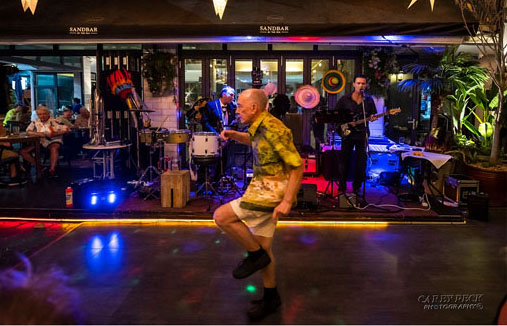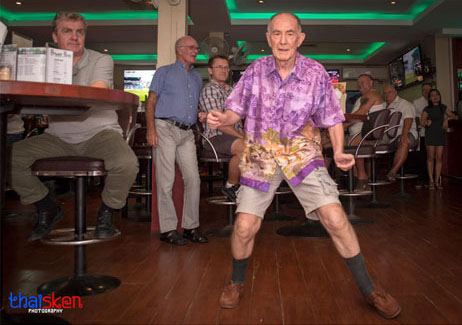 By day John Farr is well known as a local property agent specialising in rentals. He arrived in Pattaya on the 21st May 2006 and a few years later started Pattaya Estates Rentals. In fact, Khun Nida has been working alongside him for some 10 years now helping their customers and never failing to look out for their best interests.
I asked what drew John to Pattaya and he told me that he preferred being close to the beach rather than going to Bangkok or Chiang Mai and liked the lively entertainment to be found in Pattaya.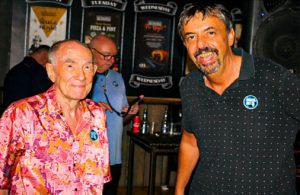 That of course will be no surprise for those of us who know the after dark John Farr, a whirling dervish who can often be seen dancing at many of the live music venues around town.
His favourite haunts are Sandbar, Hemingways and La Taverna in Ban Saray. He enjoys bands such as Soulmates, Paul Jackson, Barry Upton and his favourite when in Pattaya Jerry Carlson. It is certainly Rock and Roll that gets John moving.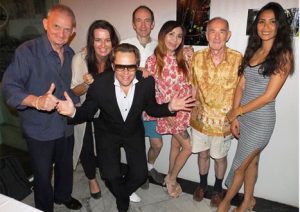 In fact, he tells me that he finds dancing therapeutic and his main way to exercise and stay fit and he never seems to be short of a partner!
Good luck to you John in adverse times we will all remember your energy and verve and the joy you have given us all by being the one to always kick off the dancing.